Testimonials
Has Kelly helped you? Submit your story so you can share your experience with others!
---
A+ Teen Money Class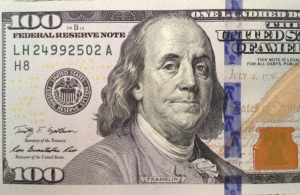 These students learned the value of a dollar and the tools needed to become great money managers. They learned how to do a checkbook, how to do a budget, how to pay cash for a car, and the seven baby steps to follow to lead them to financial success. They now know the envelope system and the importance of saving for non-monthly expenses. They understand how student loans work and the high price of credit card debt. Knowledge is power! At graduation they all received a certificate of completion and a $100 bill to save and grow into more money. The proud graduates of this class are: Jaina Robinson, Sara Brantley, Collin Shively, Johnny Maxwell, Reed Grayson, Jackson Robinson, and Anne-Claire Rhymes.
Author & Editor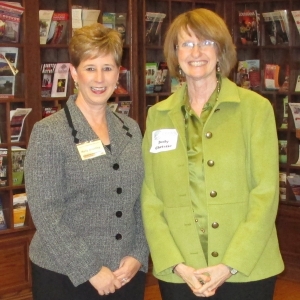 "Kelly Brantley helps with one of life's most challenging topics -- money. And that makes it a special delight to serve as coach and editor on her new book. Kelly has a gift for teaching how to get out of debt and stay out of debt, and watching her book take shape is a true joy. "
"Kelly has a wealth of information about money and a passion for sharing that knowledge. That is at the core of her new book, which is full of practical and inspirational help, and it is a joy to work with her as an editor and coach."
Judy Christie
Author of 14 books- her most recent is Hurry Less, Worry Less and Sweet Olive
Clients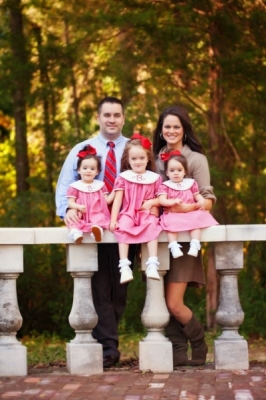 "This lady might just be one of my most favorite people of all time! Because of her one-on-one guidance we are preparing for our future. If anyone wants to learn the most wonderful way to manage their finances, she is the answer. Even if you don't have any debt, she teaches you how to save, invest, manage $, etc! With 3 girls, 3 future college tuitions, and 3 weddings......We had to get this saving thing under control!! And let me tell you, if I can do this program ANYONE can do this program!
She is certified through Dave Ramsey, and goes into more detail about how to achieve the things he teaches. I highly recommend this wonderful, sweet, smart, talented lady! Having her for a financial advisor was one of the wisest decisions we have ever made. Her fee is so small compared to money success you will receive through this program. You are the best Kelly Brantley! Looking forward to learning more and more from you!"
~Mattieu & Kristen Bissell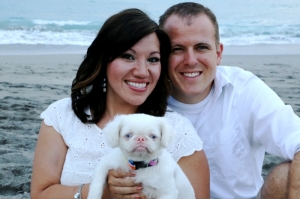 When we got married in 2010, we had $14,000 combined debt. We met with Kelly, and implemented her financial recommendations and plan. I am naturally a "spender," so at first, it was difficult for me to stick to the budget. However, after a month or so, discipline kicked in, and it started to flow. I wouldn't say I was ever perfect, but we kept chipping away at the debt mountain!
We paid off all of our debt in less than a year, and began building our savings. When we made a move to Florida, we paid cash for the entire process, which cost more than $4,000. Since becoming debt free, we've taken several Caribbean cruises, as well as other vacations. We recently paid cash for tickets to visit my sister in Germany, and we live fulfilling lives.
We have built our savings up to a level that gives Nathan peace of mind, especially now that he is beginning a brand-new job in a new field. We are grateful to Dave Ramsey's plan, and for Kelly's advice, for helping us turn our financial situation in the path we believe God wants us to go.
Nathan & Angela Cruz Ledford
KTVE 10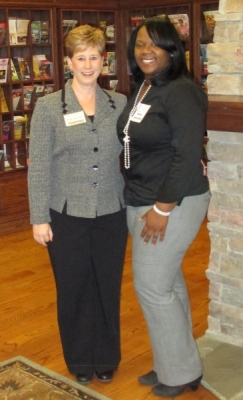 Mrs. Kelly, if the world had more people like you it would be a better place, you do make a difference. This program started me on a life altering path in November 2012. As a single mom, I can't express enough how much this program has changed my life for the better, and I would recommend it to anyone who is ready to make a change and stop living in financial stress and fear. Thank you so much, Mrs. Kelly, for showing me the way!
Ulrica Edwards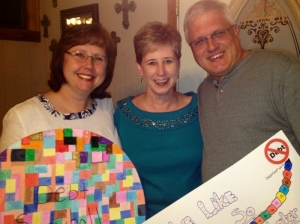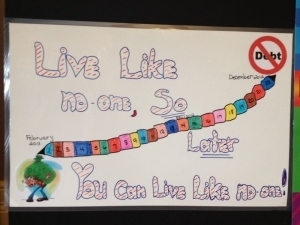 Our journey to Financial Freedom began 1-22-11 when we attended the seminar at Temple Baptist Church. We had always wanted to implement a family budget but never could seem to get it to work; even though we had gone through other programs nothing seemed to make sense. Kelly presented the program with excitement showing how easy it is to create a budget, use the envelope system, successfully pay off all your debt and build wealth for the future. She shared her personal testimony and how they were able to achieve their goals. We left the seminar feeling like this was very do-able and was looking forward to implementing the process in our own family.
We decided to work one-on-one with Kelly having her assist us with creating a budget, reviewing all insurances, investments, etc. Our meetings with her were very informative and professional. She was very personable and fully dedicated to providing us the knowledge to be successful while being sensitive to our situation.
At our final meeting with Kelly, she presented our 3-month budget plan and suggestions of financial changes that we needed to consider. One of the most important changes that we needed to make was to sell my husband's brand new "dream truck" that we had purchased 6 months earlier. Although we had discussed the possibilities of "what if we have to sell it", that night the reality became clear and it was beyond painful but we knew what we must do. That week we put the truck for sale on Craig's list and it was sold in 4 days. Honestly speaking, that was one of the hardest things we had to do but we both knew- financially, it was one of the most important things to do for the future of our family. We began this journey January 2011 with a total debt of $117,000 and to date (April 2011) we have paid off $38,600.00 in debt!! Kelly helped to get us on the right track and paydays are not as dreaded as they had been in the past. Our way of thinking has changed, and even though it was odd at first....we now prefer to pay with cash!
Thanks Kelly for your dedication to help us to make a "life-saving" change! God has truly blessed you with this wonderful ministry and we will be forever grateful!!
Update - Well it has only been one year (January 2012) and we have paid off $63,000 in debt! We cannot wait to actually go to Nashville and scream "We are DEBT FREE!" on Dave's live radio show.
Update- It is December 2012 and we have now paid off 22 creditors totaling $117,000 in debt and have purchased our first home that is 3500 square feet with a pool!!!
The Jenkins'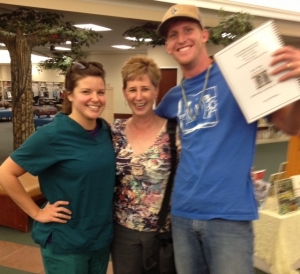 My wife and I have just completed the first month of our new budget and are amazed! It has been an eye opening experience putting a name to every dollar that we make. Not only does it give you peace of mind, but also assurance that day by day you are getting closer to financial freedom. After our first meeting with Kelly, it became very clear that she was doing what God put her on this earth to do! She is AWESOME!!! Not only does she assure you there is hope for your future, but connects with you on a personal level with stories of her own financial struggles. This program is not temporary, but a lifestyle change!
-Matt & Michelle Rainwater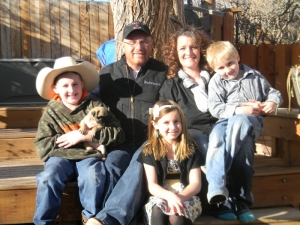 Kelly is an amazing lady to work with! She truly knows and understands where her clients are coming from and exactly how to get them to where they want to be! I highly recommend working with her. Since 2011 we have paid off our vehicles and we are looking forward to building a new home this year (2013). We wouldn't be here today without Kelly's help!
Jason & Shanna Firnekas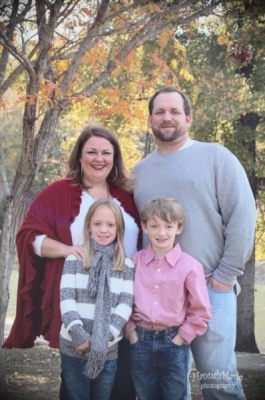 Kelly, I cannot tell you how excited we are about this NEW BEGINNING!!!! The 2013 FPU Class was wonderful and we learned so much that we did not know. But working with you has been the best part. We honestly had no idea what to do as far as paying our debt off and finding financial stability for our family but you have taught us how to get there! I was fighting back tears of joy when you were showing us how things will be in our financial future just by following the plan. It is so exciting to actually see on paper what our financial future holds for us! I truly believe that God puts people in your life for a reason, and His reason for you is quite clear....to lead us in the right direction to start our NEW life!!! We can't thank you enough for all you have done!!!! You have a true calling in life, and wow what a blessing!!!!! Thank you again for EVERYTHING Kelly!!! We love you truly and we will be calling you in the near future to keep you updated on our financial success.
Love,
Brad and Holly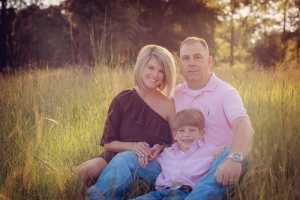 After leaving our meeting on Wednesday, I admit I was a little overwhelmed. I have NEVER saved money before in my life, but now I am! I have been thinking about all that you have said and all that I have learned from listening to Dave's CD. It has given me a lot to think about. I decided to write my testimonial today because I realized today that I truly will be able to do this program. I went shopping with my sister today and I was able to leave both stores without purchasing a single thing!!! Now don't get me wrong, I picked up several things and actually "carried" them around with me but then I could hear your sweet voice in the back of my mind and knew that you would not want me spending my "flow number" that I have to have to get through the next month on $40 yellow box flip flops!! I realized that the flip flops were a want and not a need. I thought about the CONSEQUENCES OF MY SPENDING for the 1st time today!!!! I could have potentially ruined what you worked so hard putting together for me, and what I worked so hard to pay for, by spending all of my money. I left the store "empty handed" but feeling VERY liberated that I finally said NO!! I guess I will always be a "recovering shopaholic". Thank you for walking me through this process- you are truly utilizing your spiritual gift doing exactly what God has called you to do!!! I can not wait to put my plan into action and I will definitely be keeping in touch!!
Update- Well, I have successfully made it to my 2nd paycheck since starting the program and I have SURVIVED!!! I was so excited when I paid all of my bills, put money in savings and filled my envelopes. I am so much more aware of how much I am spending now. My little boy wanted Burger King after church last night and asked if there was any money in the envelope!!!! I told him "No, we have food @ home:-)" I Just wanted to let you know that I have really found it alot easier than I thought it would be. Thanks again.
Love in Christ- Lesley Evans- 2009
Corporate Events
This event was hosted for all 360 Goldman Equipment employees at the West Monroe Convention Center. This was given as a gift to the employees as a gift before being off for the two week Christmas break. Each employee received a spiral booklet of how to break down a budget along with a copy of my book Debt-Free & Wealthy, One Dollar at a Time! It was a great time and a great gift that will last all of them a life time of good finanial managment tools.
Lamar Johnston is not just an amazing dentist but a business owner who truly cares about his staff, in the office and out. We did a Debt-Free & Wealthy Live event for all of his employees and they all received a copy of my book as well. We enjoyed lots of food, fun and finances!
We had over 400 in attendance at the Bruce Everist Lecture Series event at Louisiana Tech University. There were college professors, college students and men and women of all ages from the Ruston community in attendance to this event.
Dave Ramsey Team Member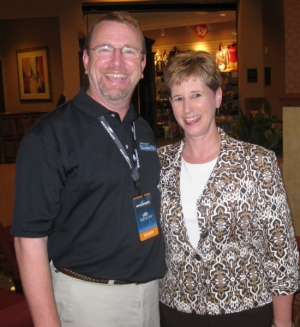 "You make me so proud! The question of the day....how many lives can one woman change? The answer? Another One!"
~ Les Nienow
Coach Training Specialist
Debt Free Including the House!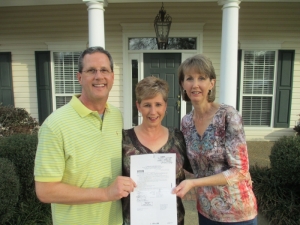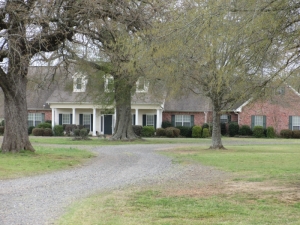 What an amazing journey this has been, the last 21 months! Kay stopped working full time in August 2008 to work at home and help take care of her mother that was recovering from a broken hip. We felt that we had a good income, but we have always struggled to maintain a savings account and to have money left over at the end of the month. Kelly had invited Kay and I to join FPU in January 2008, but we were too busy to take the class. By October 2008, Kay was not working, but we were still living the same lifestyle we had always lived, with $92,000 of debt and only one income. All of a sudden we woke up and realized we were not going to make our expenses that month. This was a HUGE wake-up call for us. We had to change our lifestyle.
We immediately signed up for the January 2009 FPU class. Through weekly discussions (encouragement and focus sessions) with Kelly and other FPU classmates, we began making changes. We set a goal to become debt-free, other than our mortgage, in two years. We immediately sold Kay's Lexus and focused on paying off the credit card, but had no savings. After establishing an Emergency Fund, we became 'Gazelle Focused' on debt and cash flow. To meet our goal, we realized that we needed to sell our herd of cattle that we had spent 6+ years building up. This money went to payoff a pickup, (2) tractors, and a cow loan. Although it was difficult, we can now say that is was the best investment we ever made. In just 21 months, we have a 4 month Emergency Fund with an additional savings account and are now DEBT-FREE, other than our mortgage.
We are now buying cattle again, but now it is on a cash-basis only. We have needed and wanted a workshop on this farm but our new goal is to pay off our mortgage in less than 3 years, with a stretch goal of two years. God continues to bless us everyday. It was only through our faith and trust in Him that we were able to make the necessary changes to our lifestyle.
Kelly, we cannot thank you enough for all of your help and encouragement. Your heart and passion for helping others comes through every time we talk!
Update: WE DID IT!! As of February 2013, we are now completely Debt Free Including our home!
Paul & Kay H.
Since taking the FPU class in January of 2008 we have paid off our house and 2 cars. We have been debt free for 1 1/2 years. In the last 2 months we have bought new furniture and put in hardwood floors- all for cash. It is a great feeling not to owe anyone. Thanks Kelly!
Jeff & Susan Roberts
Financial Freedom Seminar Attendees
Best seminar I have ever been to! L. M. Green, II - Texarkana, Texas
Excellent. Presented great and answered questions very well. Jerry Whitman-Ruston, LA
Perfect all the way! May God bless you and your family. Cindy- Vicksburg, MS
Awesome! I know I can stick with this kind of budget! Pat Evans- West Monroe, LA
Love the way you let people know your ups and downs. Well done and very informative, a must hear for everyone! Mrs. Loveless- West Monroe, LA
I attended the seminar that was presented by Centric Federal Credit Union at the West Monroe Convention Center. I just wanted to share that I didn't know how much financial trouble I was in until I attended the seminar.I sat there and wondered if there was hope for me.
I made an appointment with Kelly and embarrassingly laid out all of my income and expenses. Needless to say, my expenses out weighed my income by a large margin. Kelly has helped me to cut back on alot of things and I must say that there is hope for me after all.
I just want to thank Centric Federal Credit Union for offering such an opportunity to allow Kelly to reach out to those of us who didn't know such help was available.
Kelly is a trustworthy, Christian person and I am grateful for this journey and being shown that there is hope even when we don't see it.
I am very proud to be a member of Centric Federal Credit Union because it awarded me this opportunity to learn about managing my finances.
Again thanks a million times over and please don't ever stop offering this opportunity. You never know how many people you can help. It was all worth it as far as I am concerned. Thanks!
S. Colston - West Monroe, LA
Financial Peace University Students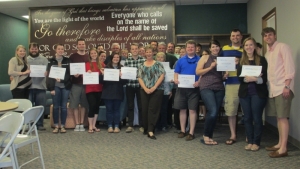 Proud Financial Peace University graduates at Temple Baptist Church on March 17, 2013!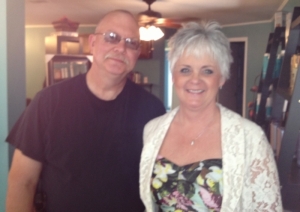 In January 2008, my husband and I took our first FPU class with Kelly. Little did we know that it would change our lives. We were the "norm". We were paying our bills and were current, but we had too much month at the end of our money and living from paycheck to paycheck. We decided that we'd had enough of being "normal". The 13-week class that was offered through our chruch was the best $100 that we have ever spent. Dave Ramsey talks about finding someone with the heart of a teacher and Kelly is just that! She loves helping others and will work with you until you understand the process. My husband and I got gazelle intense and paid a lot of our debt down. We have money in savings now. We paid off two vehicle loans. We no longer are living paycheck to paycheck. It is a crock pot process and in January 2009, we decided to sit through Kelly's class again because I felt that we had lost some of our gazelle intensity. Going through the class again gave us the boost that we needed to get gazelle intense and payoff more debt. We have no credit card debt and we have cut up the credit cards. No more living on plastic. I cannot begin to tell you how living on a budget and not paying credit card debt has given us such a peace of mind. It feels wonderful!
One more benefit that was gained from taking the FPU class was my oldest daughter was getting ready to graduate from Louisiana Tech University and it is unbelievable what the credit card companies do to encourage our young adult children to open up credit card accounts. I have two daughters and they each were receiving one credit card offer per day. One sure way to stop that nonsense is to send them the "shark" letter back to them in their postage paid envelope so they pay the postage for nothing. It works! Having my daughter sit through the class with us was the best thing we have ever done for her. She now lives up north and follows the FPU principals. I truly believe that she will always make wise decisions when it comes to money. Thank you, Kelly, from the bottom of our hearts for what you have done for us and have taught us. You truly love what you do and you do it with the love of a teacher.
Working toward living like no one else so that some day we WILL live like no one else!
Richard and Salli Alexander
Goldman Equipment Live Event
May & Company / People State Bank Emplolyees
I am loving it!!!!! Kelly showed me in the first 10 minutes what I need to change to save money and build wealth. (Type of insurance policies etc.) I am more aware of what I am spending when I know I have to get my money out of the envelope. I have even had money left over a couple of times. If I will stick with it I truly believe it is going to work. The support and encouragement she gives is sincere and very helpful.
Thanks,
Marva A.- PSB
I'm really excited about my new savings plan! I showed my fiance the plan that Kelly has set up for me and he couldn't believe it (neither could I actually). I really went into the meeting with the idea of saving a little money every month and it taking forever. However, Kelly was able to show me that I can save more than I ever dreamed in just 3 months!! I can't wait to see my money grow!!
Alana B.- PSB
We have just begun receiving the medical bills from Roberts stay in the hospital. We paid the $500 deductible and still have over $500 left to pay but I know we can do this. I am so excited to begin another month of the budget. I have never had so much money left at the end of the month, it is wonderful! I will keep you posted on how it goes and thank you again for coming into our lives!!!
Janet Fondly- May & Company
Other Dave Ramsey Counselors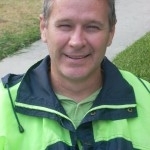 I am so glad that I talked to Kelly about two months ago!! Literally, our conversation has changed my coaching and along with that my life. I really felt previously like my coaching only helped a few of my clients, which disturbed me. So I began praying and Kelly was the answer!!!
Now....after implementing the budgets the way she explained, I now have satisfied and happy clients. Moreover, it has certainly made me happier to know that I am helping my clients more.
Kelly did not know this at the time but my wife, Kelli, was diagnosed with breast cancer (doctors think they got it all) a few months back so she was not able to work her usual hours. But partially because of Kelly's help I have been able to take on extra workload. So, here's to another life that Kelly has changed!
Sincerely,
Brad Moore
New Orleans, LA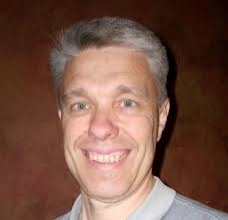 I just wanted to take the time to write you and let you know how much I appreciate your willingness to share your ideas in growing my business. You have really sparked an interest in my wanting to start a radio show in Lubbock, Texas. Thanks again for sharing on the panel during Enrichment in Nashville, Tennessee.
Greg Pare